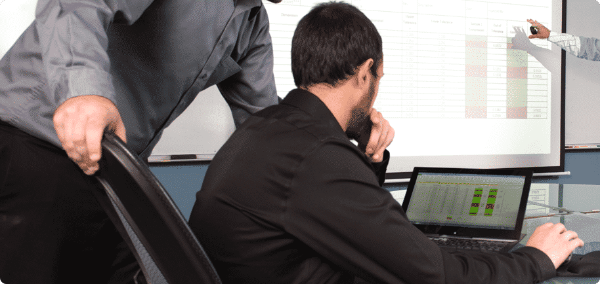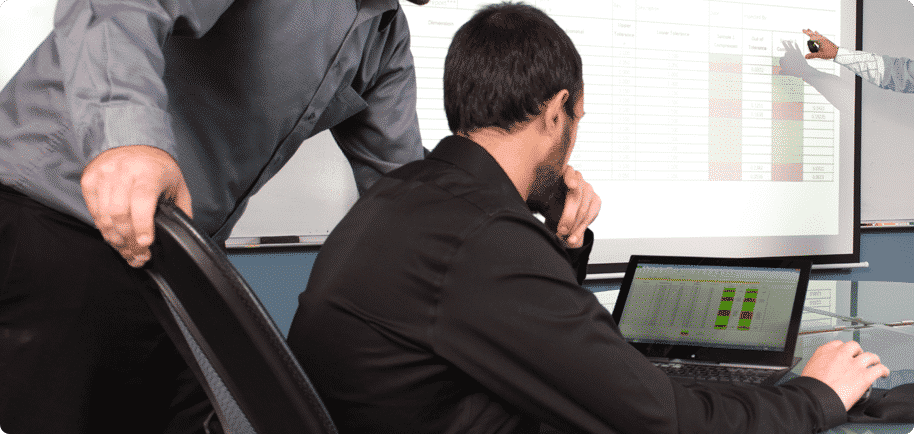 Metrology Dimensional Inspection
Using traditional metrology measuring techniques to perform dimensional inspections is a cost-effective way to accurately and effectively determine how your part compares dimensionally to the intended drawing and CAD model. Our team is highly capable in interpreting complex prints and GD&T callouts; this allows us to determine the best machine or tool possible to perform every type of measurement for every type of part and job. Typical inspections include FAI, PFP, PCS, and DOE.
How it Works
Using best practice techniques, we can measure customer supplied critical dimensions or every dimension on the print. Upon completion, the customer receives PDF & Excel versions of the data reports, along with a numbered ballooned print to correlate print dimensions to the reports with ease.

Types of Metrology Dimensional Inspection Reports:
FAI or Full FAI – (First Article Inspection): All print dimensions and critical notes will be measured. We do not measure reference dimensions unless specified to do so ahead of time.

PFP or a Partial FAI – (Partial First Piece): Just like a FAI, except only a partial number of print dimensions will be measured. The customer will need to supply 3D ProScan with the exact measurements in need of inspecting.

PCS – (Process Capability Study): Measurement of multiple parts for specific dimensions used to calculate CP, CPK, PP, & PPK statistic values.
DOE – (Design of Experiments): Measurement of specific dimensions for multiple parts created through different processes to determine the best process for production.