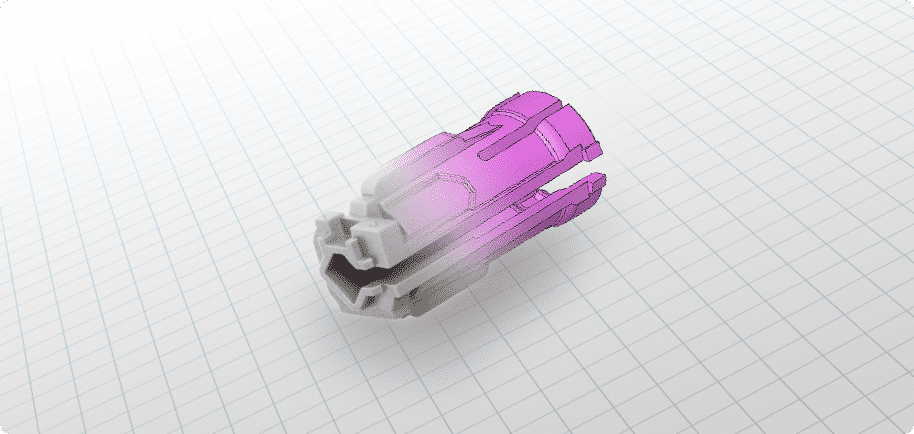 Part to CAD Comparison
Get a fast and accurate visual comparison between a part and its original CAD model.
Save time and make decisions fast with a part to CAD comparison overlay scans. With industrial CT scanning, we provide a fast and accurate 3D visual comparison of a part to its original CAD model. Within hours, we create a color-coded 3D overlay image that provides data on the part's overall dimensional accuracy deviation from the CAD model. Ideal for inspection of injection molded parts, a part-to-CAD overlay comparison can quickly determine which process yields parts closest to the intended design.
How it works:
Parts are scanned and a 3D data point cloud is created. The part data is virtually overlaid with the CAD model based on a single alignment. The alignment is virtually set and can be changed at any time to suit your needs. A color chart on the right side of the viewer indicates that green is nominal, red/pink is extra material or warp in the positive direction, and blue/purple is less material or warp in the negative direction. See the example in the video!
What you will receive: Scan data, viewing software, software instruction manual.
Download This Viewer Free
Request Part to CAD Comparison Quote