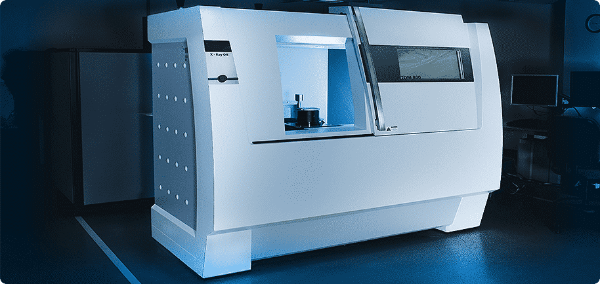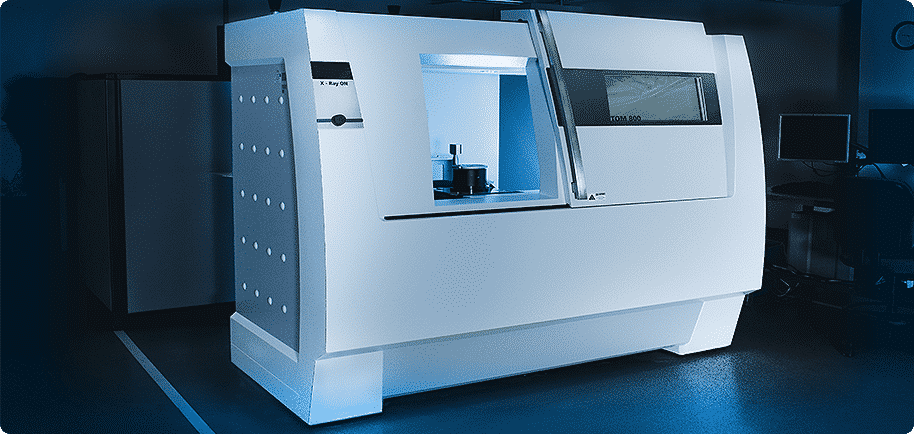 Learn More About Industrial CT Scan Machines
We use only the latest and most advanced CT scanning technology at our facility.
Industrial CT scanning is a fast, high-accuracy and non-invasive technology used for measuring and visualizing parts. With this technology we generate a precise 3D model of an article from a large series of 2D X-ray images, similar to a medical CAT scan. This scan data along with advanced geometry processing software allows our clients to make better decisions faster.
The sample is placed inside the CT scanner on an expanded polystyrene ( Styrofoam ) platform. The sample then rotates 360 degrees over the course of 1 hour while X-rays capture 2D images. The detector and computer which captures the X-ray images then integrates them into a 3D point cloud at the end of the scan. The point cloud is then brought into the engineering software, cleaned, and aligned for analysis or measurement. At this point we execute the proper analysis required.