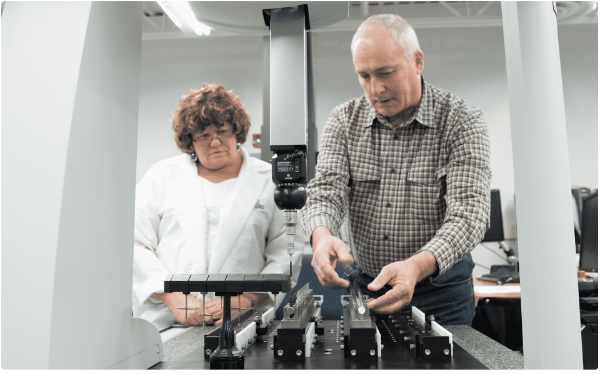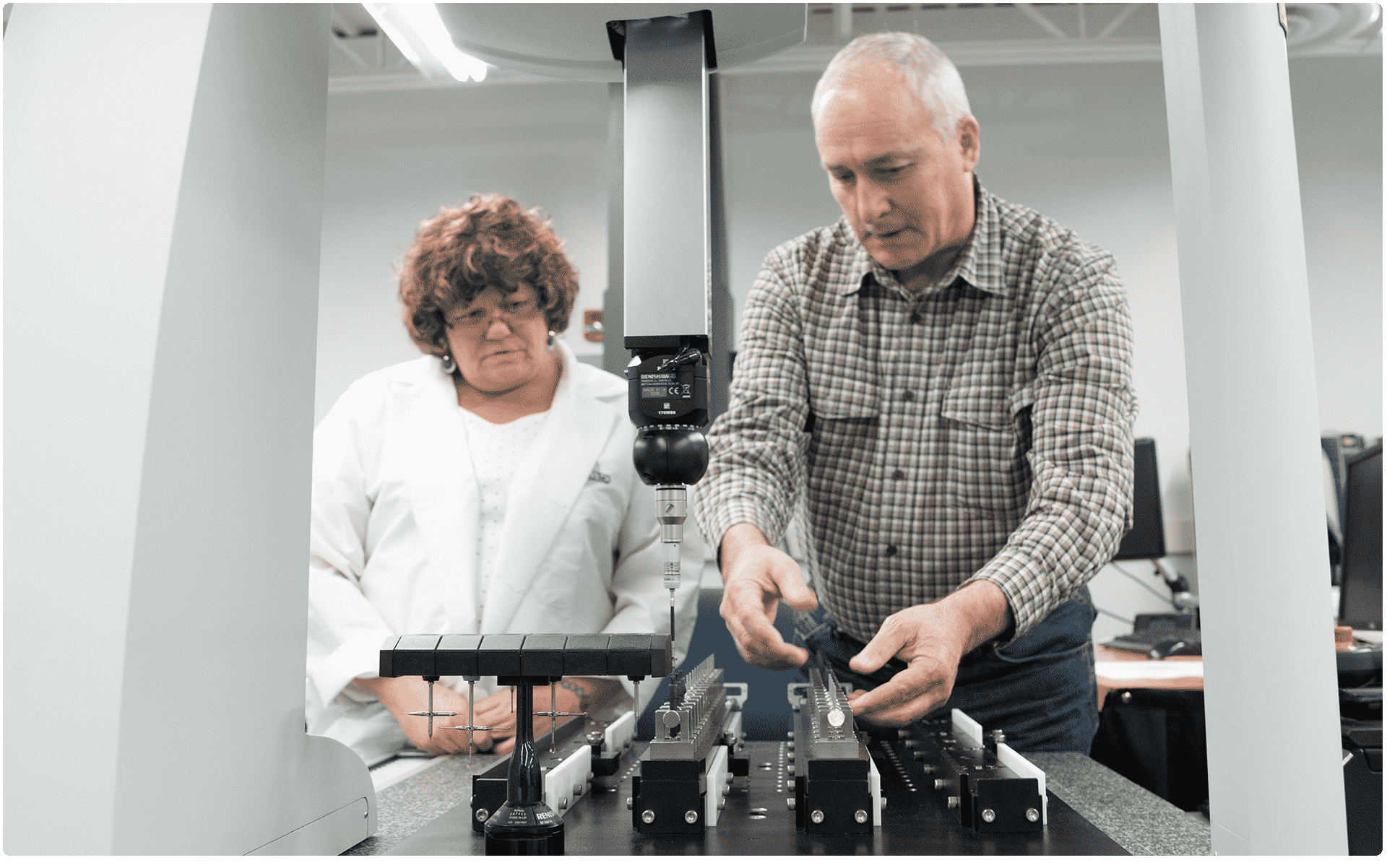 Traditional Metrology Services Overview
3D ProScan is an ISO 9001 Certified Metrology Lab with over 150 years of combined experience in the industry. We provide world-class traditional metrology and plastic part inspection services to enhance your metrology and validation capabilities. 3D ProScan offers manufacturers advanced and powerful tools for almost every industrial metrology need and the validation of many types of products through the use of CMM inspection services. At 3D ProScan, we perform everything from basic Visual Inspections to Full First Article Inspections (FAI), Process Capability Studies (PCS), and Gage Reproducibility & Repeatability Inspections (GR&R).These services are performed using the best available technology along with our team's vast experience and understanding of complex prints and GD&T measurements.
Because of 3D ProScan's knowledge of metrology and precision mechanical inspection, our customers can walk away with 100% confidence that they are receiving the best Quality of measurements and Speed of plastic part inspection by some of the most experienced people in the market. 3D ProScan's team of inspectors handle any machined/fabricated parts ranging from small to large part size while specializing in complex injection molded parts.




Traditional Metrology Services at 3D Proscan
Traditional Metrology is a highly accurate method for measuring and visually inspecting many types of injection molded, 3d printed, machined, and fabricated parts. For dimensional inspections, 3D ProScan provides the customer with both PDF & Excel versions of the reports. In addition, a ballooned print for better clarity when interpreting print dimensions, which contains special print notes, is also provided. All Metrology equipment is calibrated to ISO 9001 standards. 3D ProScan offers your typical measurements using….
Basic Types of Hand Measuring Equipment for Plastic Part Inspection

Calipers
Micrometers
Drop Indicators
Optical Comparators
Dial Indicators
Gage Blocks
Gage Pins
Gram Weight Scale

2 Coordinate Measurement Machines ( CMM Inspection Services ):

1 Hexagon Global Advantage 05.07.05
1 Brown & Sharpe XCEL 7.6.5
Software – both use PC DMIS CAD++ 2014.1

3 Vision Systems:

1 OGP (Optical Gaging Products) Smartscope Flash 302
2 OGP Smartscope ZIP 250's
Software – all three use MeasureMind 3D MultiSensor
Along with our Metrology & CMM inspection services, we can also offer part retention from anywhere between 2-7 years based on your company's needs. Request a Free Project Quote
Our experts at 3D ProScan can work with you to estimate project costs and estimate the duration needed to complete the job. We should love to speak with you. Contact Us Today!