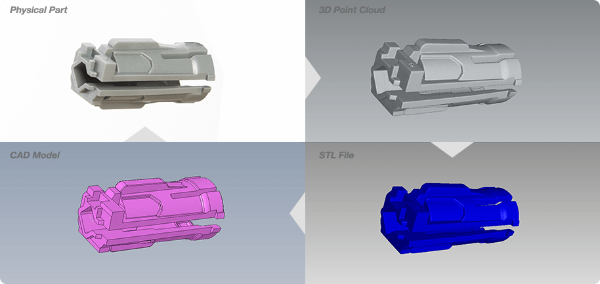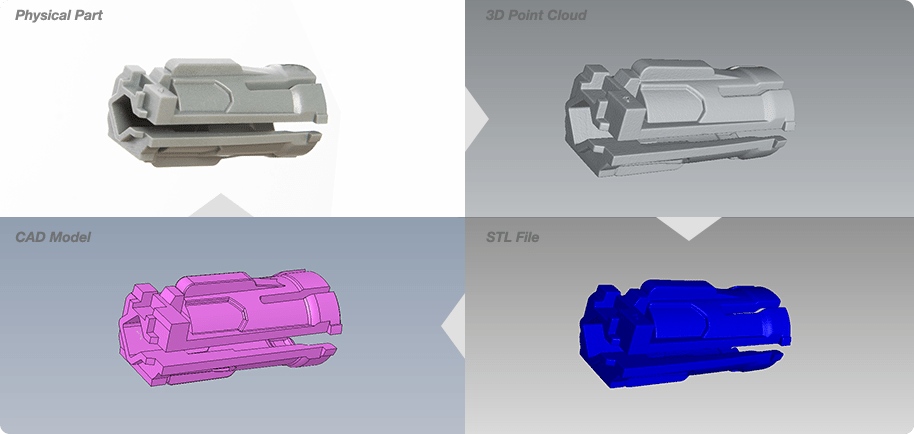 Reverse Engineering
Reverse engineering a part using industrial CT scanning is faster and more accurate than rebuilding a component from scratch, which would involve a significant amount of time, cost, and effort.
Have you needed to make new tools for legacy parts, only to find out that there is no up-to-date CAD model available? Reverse engineering a part from scratch using traditional measurement methods can be time-consuming and risky. With industrial CT scanning, we can quickly reverse engineer legacy parts to provide you with new and highly accurate CAD models.
How it works: By CT scanning a part we capture hundreds of thousands of data points, including features that are hard to measure, and generate a 3D point cloud which we then convert to an STL file with over 2 million triangles. This STL file is then converted to a new CAD file for building a new component.
What you will receive: A CAD model in the format of your choice (.STL, .STEP, .IGS, .SLDPRT). New 2D drawings can also be provided.
Request Reverse Engineering Quote