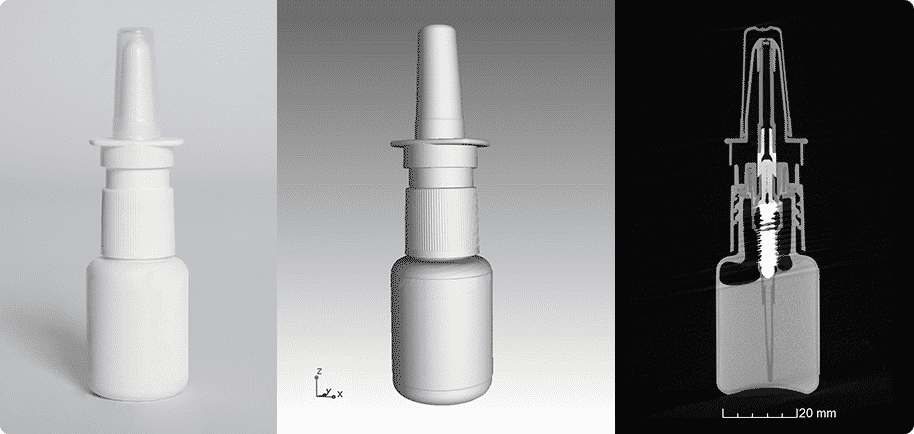 product validation testing and assembly analysis of product part
Assembly Analysis
Virtually cross-section parts and devices. Take measurements of internal features. Discover voids and inclusions. See how different parts fit together.
Assembly analysis problems are often overlooked because of their size and difficulty of observing them. Before x-ray scanning, all products had to be physically cut open for inspection. With our industrial CT scanning services, you can now non-destructively analyze your assembly in hours, not days or weeks.
How it works: With non-destructive assembly analysis we can view, inspect and measure interior as well as exterior areas, features and components without changing the free state of the part. With an integrated CT scan data viewer which we provide, your results can be easily shared and reviewed. You now have the ability to virtually cross-section parts, measure internal features, inspect for voids and inclusions, look at seals for leaks, analyze wall thickness and much more. See the example in the video!
What you will receive: Scan data, viewing software, software instruction manual.
Download This Free Viewer
Request Assembly Analysis Quote